We partner with leading organizations in order to provide reliable IT solutions to our clients
At IcruxSystem, we boast of having partnerships with leading organizations. Our domain expertise in IT, combined with our network of partners allows us to provide reliable and robust IT solutions that our clients can depend on. Here is a growing list of the partners that IcruxSystem collaborates with: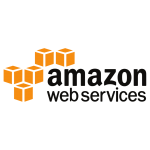 Our partnership with Amazon Web Services allows us to offer a full range of cloud solutions and services to our clients.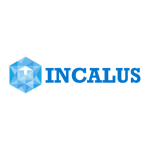 In partnership with Incalus, we provide enterprise computing solutions to clients based all across the world.
As an authorized Oracle partner, IcruxSystem delivers a range of enterprise and application services to companies all over the world.
IcruxSystem is proud to partner with Red Hat, the world's leading open source technology company in order to provide a range of customized IT solutions to our clients.
As a subsidiary of RST Solutions, IcruxSystem enjoys being part of the worldwide RST network. With increased coordination and collaboration, we offer the highest level of service to our clients.
Due to our working relationship with leading Robotic Process Automation vendor Ui Path, we offer reliable RPA solutions to clients across different industries.
Have a question? We're always happy to chat about growing your business using the latest sales and marketing strategies!